For Information on our ESG policy please click here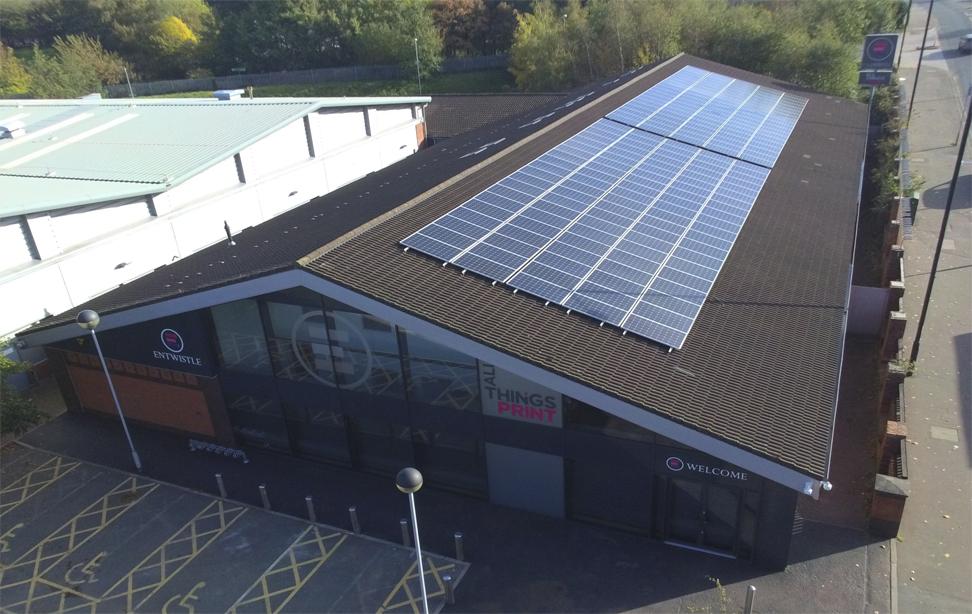 At Entwistle Group we can see the huge benefits of being an eco friendly printing company for our business and the benefit of our customers. We rightly believe we are one of the most environmentally sound printing companies in the industry if not the most. In recent years we have implemented a series of green measures from moving to modern green premises, purchasing machines that minimise their carbon footprint, sourcing sustainable paper supplies and adopting stringent recycling targets. Our considerable efforts have been recognised by the industry gold standard Environmental Management System ISO 14001:2015 accreditation.
Green printing machines
All manufacturers are producing more energy efficient printers today. As a successful printing company we are fortunate in being able to update our equipment at regular intervals however some machines have much stronger green credentials than others and when there is a choice we always opt for the most eco friendly machine in the sector. A case in point are our HP Indigo printers which produce A3 Indigo prints. These machines form the back bone of our business and have very strong green credentials. Their manufacturing process is carbon neutral, they have their own built in recycling plants to clean and recondition printing "oil" which saves 30 litres of waste per week whilst avoiding disposal issues and when run off our vast solar panel network their operation is carbon neutral.
100% RENEWABLE ENERGY
As a company we are happy to pay a premium to ensure our energy is supplied from 100% renewable sources. Apart from the obvious advantage of zero CO2 emissions we believe that businesses and individuals by creating demand can provide the incentive for institutions to invest in more renewables which will ultimately drive down price and accelerate the switch from fossil fuels.
We also have our own bank of 200 solar panels producing 100,000 kWh p/a.
NET ZERO BY 2024
We intend to be Net Zero by 2024.
In 2021 we met our stated objective of using only 100% renewable electricity through a combination of our in-house produced electricity or from renewable energy suppliers. As our diesel van fleet is retired form service we aim to have an all electric fleet by 2024. We already contribute to a carbon offsetting scheme to mitigate 330 tonnes of CO2 and to advance our objective of being Net Zero by 2024.
Energy efficient premises
Prior to our move to Openshaw we traded from two separate premises, one a site in the centre of Manchester and the second a light industrial unit in Middleton. We could see how inefficient it was having jobs transferred from one unit to the other for finishing and that there were significant environmental, efficiency and financial savings by combining under one operation. We also wanted to buy an existing building to avoid the environmental impact of a new build and found a modern ex supermarket premises.
We have dramatically improved the carbon footprint of the property by building on its strengths so that it now contains:
LED lighting throughout
Motion sensors for efficient power management
Highest levels of insulation
Water saving toilets throughout
Extensive use of glass to generate solar heat
A holistic approach to energy conservation
As well as saving energy we produce much of our energy from our own solar panels, significantly reducing our reliance on 'grid' electricity. We have an exceptionally high level of roof insulation to reduce the power needed for heating and our skylights are strategically placed to reduce the need for additional lighting, while the glass front to the premises was designed to capture and retain maximum heat.
Throughout the premises we have used low-energy LED lighting connected to motion sensors, so that lights are never accidentally left on when not needed, and we even go as far as to use water-saving flush systems in all our toilets.
"More than" comprehensive recycling
Materials:
There is universal agreement that recycling is a necessary and desirable process but how much carbon is wasted in the process of transporting it to recycling centres? Unless you have invested in an industrial bailer twice as much. Our bailer compresses packaging into densely packed cubes that allows the collecting vehicles to make one journey where previously they made two.
As for our recycling program itself it is exceptionally comprehensive and we now recycle in excess of 85% of all the materials we use in our business and as printers we can use a lot of materials. All paper, cardboard and plastic are recycled and we have increased the number of recycling collections from 1 to 4 per month. Even our wooden pallets are reused for animal bedding. These have delivered considerable savings where previously we had to pay for rubbish collection.
Inks:
All the ink cartridges we use in our print machines are recycled by the manufacturer.
Re-use
Re-using a product is even better than recycling and at Entwistle we re-use packaging and boxes for multiple purposes.
Customer delivery packaging
As part of our commitment to recycling we even offer to recycle all the packaging material that is generated when we install a new printer for customers.
Environmentally friendly paper
This is an area that, as a Group, we have closely examined. We understand that your immediate reaction would be to anticipate we use a great deal of recycled paper. The open and honest answer is that we do not, yet this was still an environmentally oriented decision, and here's why.
The paper we use is made from the wood from trees harvested from a sustainable forestry environment. These trees are immediately replaced with saplings which, in 20 years' time, will be harvested once again. To limit transport (and pollution) sawmills and paper processing plants are located as close as possible to the forests. The mills and paper factories operate as efficiently as possible to further reduce any environmental impact. The paper produced by these mills comes with FSC® Certification, and this is the only paper we use. This policy is also part of the reason why we have Environmental Management System ISO 14001:2015 accreditation.
The alternative is recycled paper, yet the process of recycling paper to provide paper that is of a suitable quality for printing is far more complex that that of say, a toilet roll. The volume of electricity required, the amount of bleach and other chemicals, plus the fact the original paper is sourced from numerous locations prior to being processed means that the intention is appreciably greener than the end result. However where a customers specifies recycled paper or materials we usually have a recycled alternative.
For more information on this complex area we invite you to read https://www.twosides.info
Continuous evolvement of substainable printing practices
There is a lot more to being an environmentally friendly print services company, green printer or eco friendly printer than using 'green' ink and recycled paper and here at the Entwistle group we are fully committed to exploring new opportunities to further reduce our impact on the environment wherever possible.
To learn more about our ethos and methods put in place to continually maintain and improve on our substainable printing procedures, simply give us a call or email us. We're very proud of what we have achieved, and we will be glad to share with you how we have done this.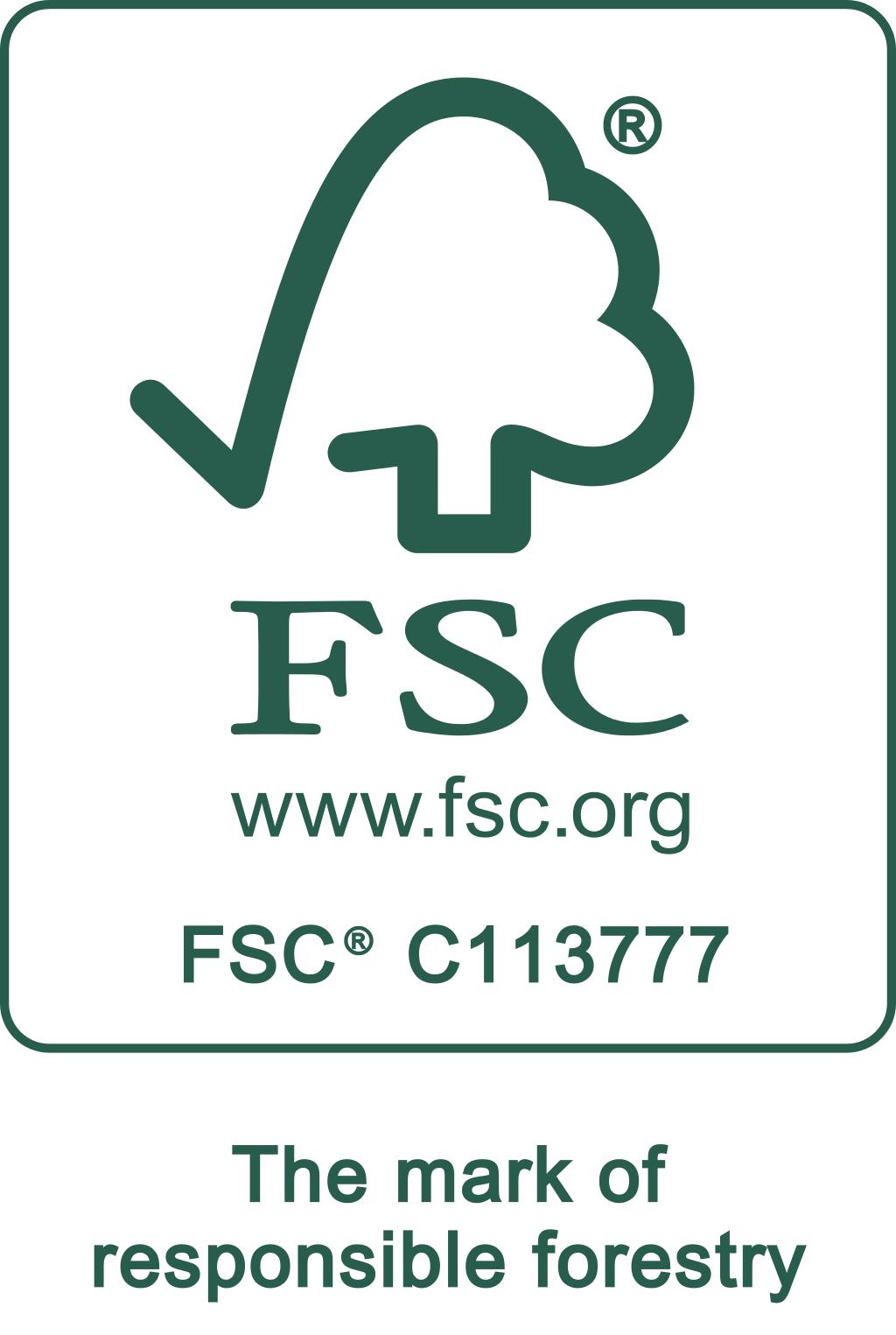 UKAS ISO 14001 Certified